Is your Facebook cover image optimised for mobile?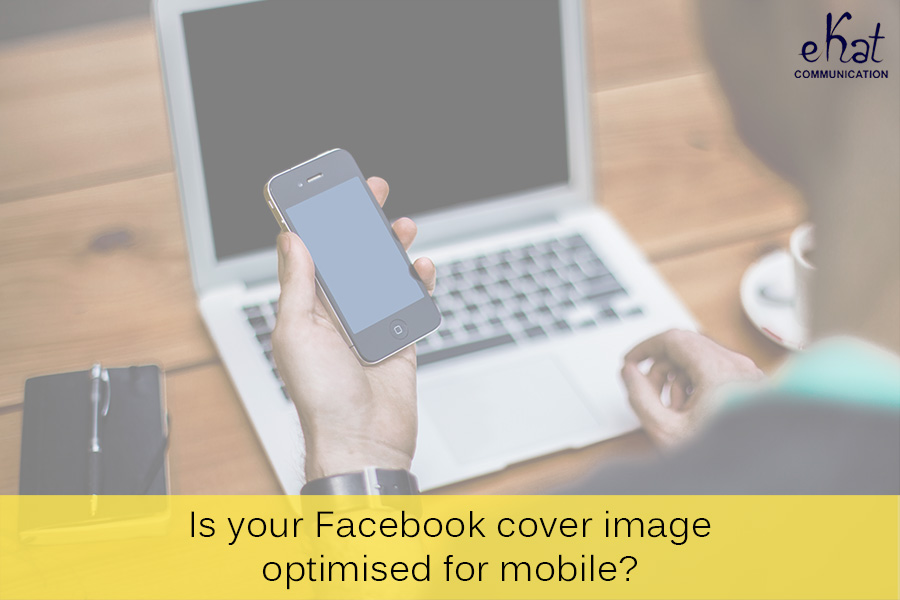 Does the cover of your Facebook business page look good on mobile? Go ahead and check. Hmmm. Is some text cut off? Are some visuals missing? Does it even matter as long as your desktop version looks fine? 
With more and more people accessing social media sites on their mobiles and the cover image being the first thing they see when they open your page, it actually does! According to the report "Digital in 2017 Global Overview" published by We are social and Hootsuite in January 2017, up to 87% (!!!) of Facebook users access the platform via mobile (which includes smartphones, feature phones and tablets). 
Source: http://www.slideshare.net/wearesocialsg/digital-in-2017-global-overview
It's safe to say that the way your page looks the first time someone opens it on mobile is very important for coming across as a serious and established business. Having part of the text or your logo cut off does not project a professional presence. But a quick look around the FB pages of my fellow entrepreneurs in the region reveal a few cases that could use some help optimising for mobile (sorry guys!):
So how do you make sure that those carefully chosen visuals and that text you sweated over for hours would look great on your Facebook page's cover image, regardless of the device being used? While there is no ideal solution, two approaches are available. Each of them however, has a small caveat (no magic solution here, folks!).
1) Use cover image optimised for desktop (828 x 315 pixels) as a base
If you are not a big fan of Photoshop (it's nothing to be ashamed of ;)) and you create your cover images using canva.com, this is the default size that the site will suggest to you as the template for your Facebook cover.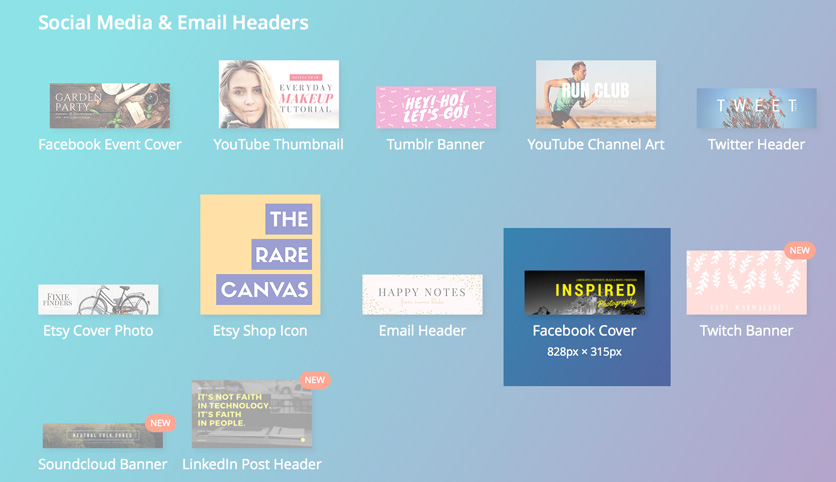 This cover image looks great on desktop, but when viewed on mobile, text and images get cut off on the sides. Approximately 130 pixel-worth of space is lost both on the left and on the right side of the image. And this is exactly what happened to the three pages whose cover images I have so mercilessly showcased above.
So bear this in mind if you are using this template and position your text and other important design elements somewhere in the middle, so that parts of them don't disappear from view on mobile.
Here's how I created my cover image for the eKat Communication Facebook page:
2) Use cover image optimised for mobile (828 x 465 pixels) as a base
If you go for the mobile-sized image, the resulting image will display fully on mobile, but will have top & bottom parts cut off if viewed on desktop. Here's graphic to illustrate: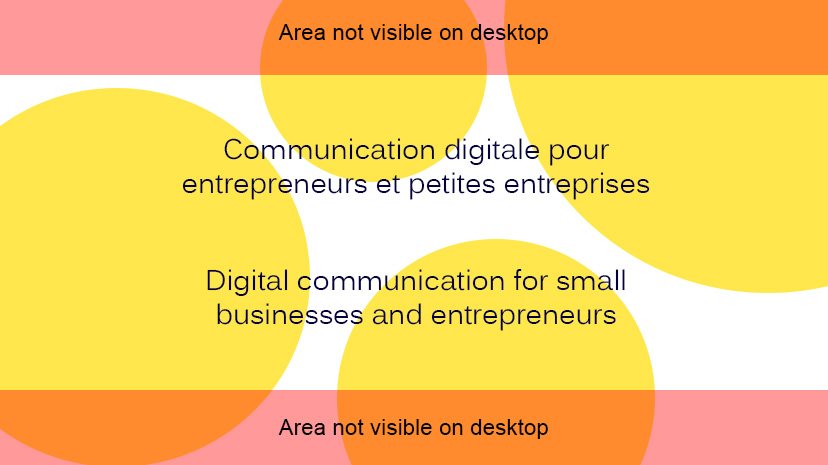 If you are using this approach, don't put important information such as your call-to-action, your website address, the name of your business etc near the top or the bottom of the image.
Actually, there's a third approach available, the simplest of all:
3) Keep it simple and don't bother with the dimensions and pixels 
If reading this is giving you a slight headache and the word "pixels" freaks you out, here's my advice: 
don't put any text at all on your cover image or put it smack in the middle, and
use generic images whose impact wouldn't suffer if parts of them got cut off either on mobile or on desktop.
This solution is the easiest to implement by everyone who doesn't want to spend too much time figuring these things out (especially since Facebook changes these dimensions quite regularly…).
Pages that are doing it right
Now get inspired and update your Facebook cover image if it's not up to scratch, because your business deserves the best online representation it can get!