6 Swiss Facebook entrepreneur groups you should be part of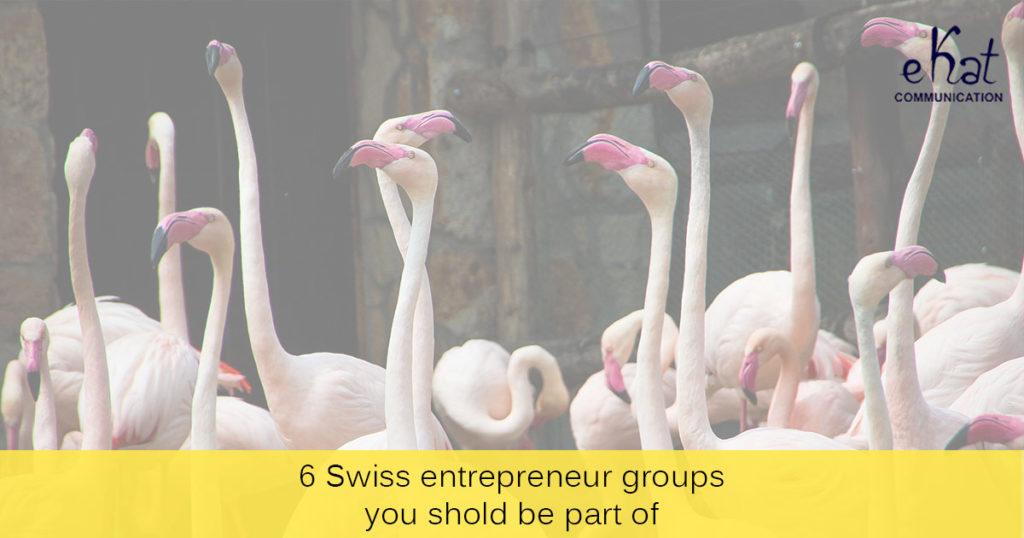 Last update: 2/04/2018
Being an entrepreneur is a very exciting, challenging and fulfilling journey and I wouldn't ever trade it for a corporate job. But there are times when you may feel a bit isolated and lacking the social interaction of a busy office. While you can remedy this situation by getting a desk at a co-working space and going to local entrepreneur events, you may still need additional support to feel like you are not alone in this.
Sometimes you may have a burning question, need some advice or simply want to vent. This is where entrepreneur Facebook groups come in!
Another "bonus" of such groups, especially if you are a B2B company is that you can promote your work, although please make sure you read the group rules about self-promotion. Not respecting these rules can get you banned from a group quite easily so be mindful of that.
In this blog post I will be sharing the English-speaking groups in Switzerland I am part of that have been very useful in "keeping me afloat" both professionally and personally over the last few months. 
A couple of them are geared towards women entrepreneurs while others are open to both genders. All of them are closed groups which means that their content is not visible to the public but you can request to join or be invited by a current member.
1. THE SWISS ENTREPRENEURS CLUB

The Swiss Entrepreneurs Club is a great Swiss group run by Melitta Campbell and Alex Bacarella (Creators of Web).
Here you can connect with fellow entrepreneurs in the Lake Geneva region and further out in Switzerland, ask questions, get feedback on projects you are working on and promote your stuff, provided that it is useful for the local entrepreneurs. Also don't forget to be a good citizen and give back by offering advice and answering questions of others!
  
2. LAUSANNE FREELANCE LIFE

For those of you based in the vicinity of Lausanne, the Lausanne Freelance Life group is a space to ask questions, get advice, share expertise, and build a community, run by a communications colleague Imogen Hitchcock (Beaumont Communications).
Here you can also promote your stuff (blog posts, workshops, special offers etc) in a dedicated thread every Friday. Respect the group rules about self-promotion on specific days and you'll do just fine!
Imogen also occasionally organises workshops and social get togethers for freelancers in Lausanne that are a great way to meet colleagues and build new partnerships. Actually, my entrepreneur journey got a bit of a kick-start when I attended one of Imogen's networking events in Lausanne in January 2016, so I am thankful!
  
3. SWISS RIVIERA WOMENPRENEURS

As the name suggests, the Swiss Riviera Womenpreneurs group is a space for female business owners in the Swiss Riviera region to network and share local entrepreneur events, business services and other useful information.  
4. WOMEN ROCK SWITZERLAND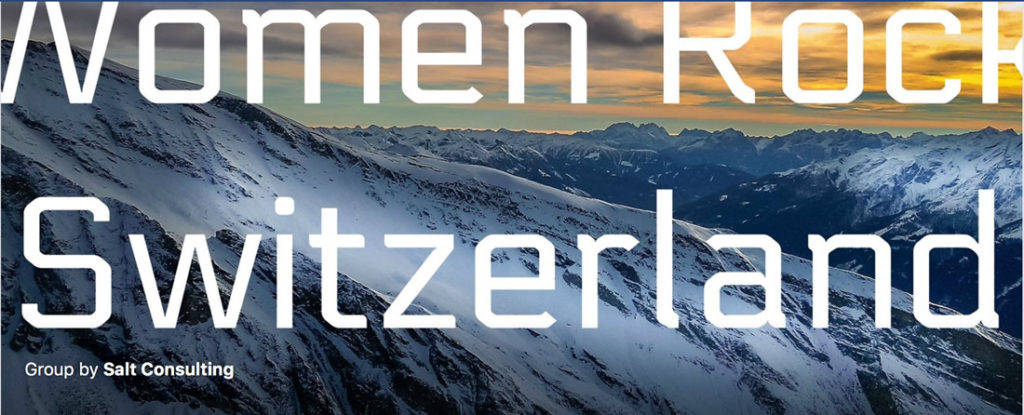 Women Rock Switzerland is another women-only group that has been growing rapidly in the last few months and as of the beginning of April counts nearly 2'000 members. The group is run by Denise Nickerson  & Michelle Guiliano (Salt Consulting Communications), who have an ambition to unite 10'000 women  in Switzerland who rock "under one roof".
The group members are business owners, moms, women working in small and big organisations, women with a variety of interests and passions, who form a welcoming & active female community where you can ask for support, recommendations, advice and just for a chance to vent in a safe place.
5 & 6. EXPATS VEVEY MONTREUX RIVIERA & GENEVA EXPATS
Expats Vevey Montreux Riviera and Geneva Expats are two not-really-entrepreneur groups that are however quite handy if your target audience is Swiss-based expats. The usual member posts here are recommendation requests (hairdresser, tax advisor, dog sitter etc), items for sale, local events and useful area info.
As these are groups are created to support fellow expats, your self-promotion should be very relevant and very infrequent as otherwise you can quickly alienate the members. So ask yourself before you post if your promotion is really interesting or useful to the group and if not, go another way.
What other helpful Facebook groups are you part of? Let me know in the comments below!
SaveSaveSaveSave